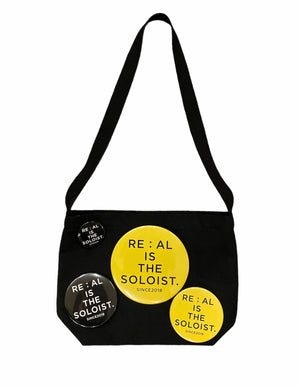 REALABAYAN
RE : AL IS THE SOLOIST. Button Oversized
Sale price Price $14.99 Regular price
RE : AL IS THE SOLOIST.  6 INCH OVERSIZED BUTTON                                            (this is for a single button, the picture of bag is for size reference only)
From our; " I'm A Souvenir" line designed in house.
This button has a pin back or can be used on a desk or table with a cardboard table stand attached to the back, as shown in pictures.
*The picture of bag with assorted size single buttons shows all sizes available in single piece,     2 1/4 inch, 4 inch, and 6 inch. If purchasing this you receive a single 6 inch button only.
Hand made in the USA.